Spotify, Pandora, Apple Music, and Google Play Music are all noteworthy music streaming options.  However, what about some other good sources for finding the latest and greatest music to listen to?  The following is a list of the best music apps available today for the iPhone part 2.
YouTube Music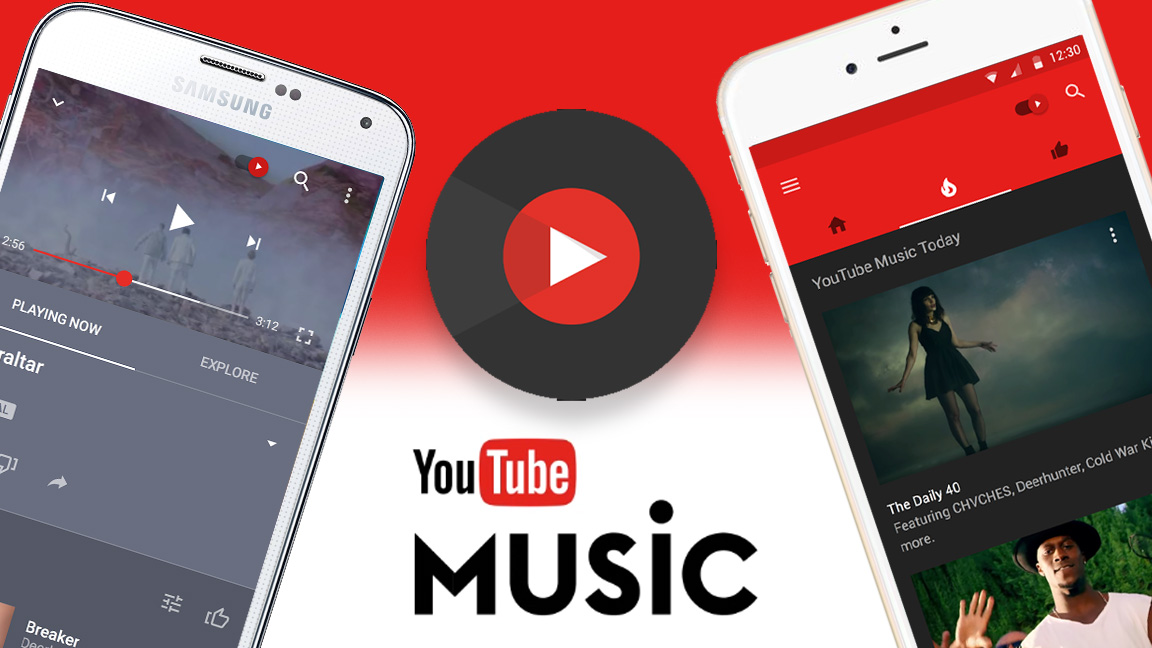 YouTube Music is more aimed at the video music lover.  But, if you have a premium YouTube Red account, you can listen to the music whether your phone's display is on or off. Also, please take note that if you have a YouTube Red account, you also have a Google Play Music account (and vice versa).  The system was generated automatically by YouTube's video discovery system.
Amazon Music
Amazon was late to the music party, but its streaming app is one of the best available. It allows you to access your entire Cloud Player library, including uploaded songs and those you purchase on the site, and provides additional options for creating and editing playlists on the fly. It's also included in your Amazon Prime subscription bundle. Though, if you do not have a Amazon Prime subscription, the service is offered in three different ways.  First, through your Echo device (if you have one) for $4 a month.  The other two plans involve your normal streaming options like phone or computer and include the individual plan for $8 a month or $79 a year and the family plan for $15 a month or $149 a year.
Vevo
MTV is all but dead, but Vevo could be its digital successor.  It offers a remarkable selection of premiere music videos within its app, and you can also create genre-spanning playlists and steam live musical performances.  Not to mention, you can also simply browse Vevo's handpicked selection of HD videos and recommendations.
SoundCloud
Soundcloud is a rapidly growing community of musicians and bands. The app retains all the hallmarks of the full site, allowing you to search for new artists to follow, listen to songs in your feed, and even record and post your own audio.  SoundCloud lets people discover and enjoy a great selection of music from one of the most diverse creator communities on the planet. Since it launched in 2008, the platform has become renowned for its unique content and features, including the ability to share music and connect directly with artists, as well as discover breakthrough tracks, raw demos, podcasts and more. This is made possible by an open platform that directly connects creators with their fans across the globe. Music and audio creators use SoundCloud to both share and monetize their content with a global audience, as well as receive detailed stats and feedback from the SoundCloud community.
iHeartRadio
Covering everything from country and hip-hop to pop and news, iHeartRadio makes streaming live AM or FM stations simple. Additionally, it lets you select music fit for your mood and build your own custom station from a catalog pushing more than 450,000 different artists.  Furthermore, it hosts festivals and its very own music awards.  That is something that no other app on this list can boast.
A Musical Conclusion Part 2
These additional forms of music streaming provide great alternatives for those that are looking for something not as quite main stream, yet still provide the same great service and options.  There is new music coming out each and every day, and these platforms offer the chance for you to go out and find it.  Who knows, the next great artist could be a click away!
Please follow and like us: