Once again, Sony was at E3 showing their plans for PlayStation.  It was a solid conference for Sony.  Instead of having developers come out onto the stage to talk about the games, they instead focused on the games themselves.  It was one after the other, and there were barely any breaks at all during the show.
Intro
Sony always has a good introduction to their show.  Every year they play a combination video of their products with great music.  This year was different.  They focused on three games to start the show, while placing a video that showed the entire conference at the end.
The first game was a spin-off from the Uncharted series called Uncharted Lost Legacy, which focuses on a supporting character from the past games named Chloe Frazer.  It is the first time the series has a female lead, and from playing the past games, I expect she will deliver the main role responsibilities.  The game also takes place in India this time, and Chloe is looking for an artifact called the Tusk of Ganesha.
The second game shown was upcoming DLC for big hit Horizon Zero Dawn.  The expansion was entitled The Frozen Wilds.  There was not much to go off of the trailer, but it appears obviously the game will take players to a frozen area to explore.
Lastly, there was a game that premiered last year at E3 entitled Days Gone.  Days Gone is an open world post-apocalyptic action-adventure survival horror game (try saying that ten times fast) played from the third-person perspective. Players control the game's protagonist Deacon St. John, a drifter and former bounty hunter who prefers to live a dangerous life on the road over living in wilderness encampments.  The game takes place two years after a global pandemic occurred which killed almost all of humanity and transformed millions of others into "Freakers," mindless zombie-like creatures that are quickly evolving.  There is a gameplay demo from the show below!  Also, note that the stream intro had sound problems and was hard to hear from the beginning, but was fixed by Days Gone.
Monster Hunter World
The next game shown was a popular game seen mostly on the Nintendo platforms.  It appears that the Monster Hunter franchise is coming back to PlayStation.  As of right now I am indifferent, because the gameplay trailer shown was not very impressive.  Monster Hunter games are known for playing with friends, yet the demo only had one person playing.  Also, its graphics, although not terrible, were considerably weaker than other games' shown.  For those interested, the demo of the game is below!
Shadow Of The Colossus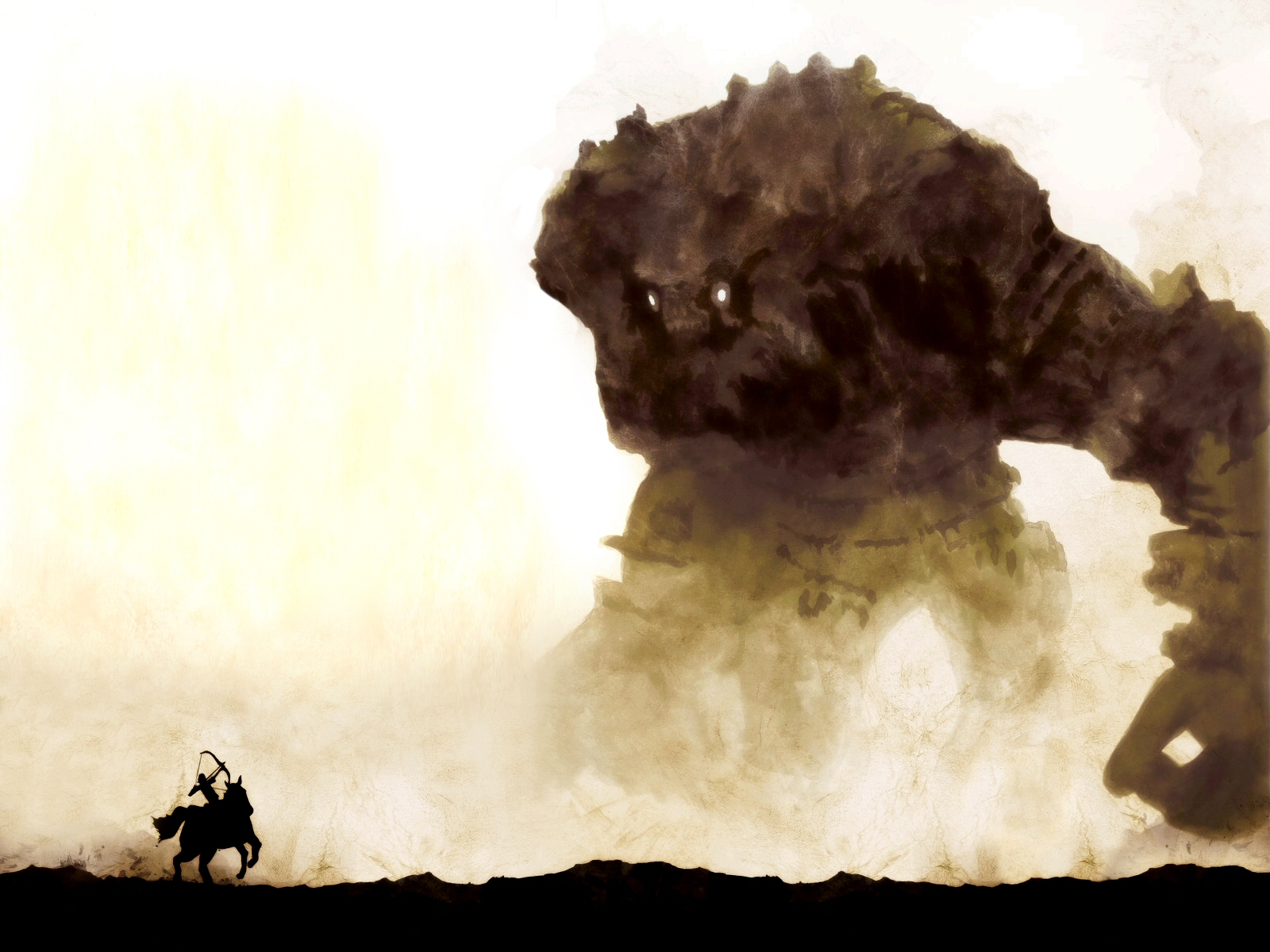 Next up was a pleasant surprise appearance of a remake of the popular PlayStation 2 game.  Shadow of the Colossus focuses on a young man named Wander who enters a forbidden land. Wander must travel across a vast world on horseback and defeat sixteen massive beings, known simply as colossi, in order to restore the life of a girl named Mono. The game is unusual within the action-adventure genre in that there are no towns or dungeons to explore, no characters with which to interact, and no enemies to defeat other than the colossi.  Shadow of the Colossus has also been described as a puzzle game as each colossus' weakness must be identified and exploited before it can be defeated. The original game was beloved by many gamers in the past, and the only issues were technical problems.  Hopefully now on PlayStation 4, the developers can fix those problems and make the game they had originally intended.  Check out the reveal trailer below!
Call of Duty WWII
PlayStation then showed the next installment of one of the world's most popular games.  Call of Duty has been getting stale lately, and developers keep bringing the series forward into the future.  Finally, they changed that approach and have brought the game back to its roots.  Although it's not a sure thing, I am pessimistically optimistic that Sledgehammer Games will deliver and bring the excitement the series has been lacking.  There are new modes and apparently rumors of a type of HUB in the game where players can interact with one another.  The developers have also noted they wanted players to play more like a team instead of lone wolfing it, but it remains to be seen if the game can accomplish that.  Check out the trailer shown below!
God of War
PlayStation next showed a big reveal from last year.  The God of War franchise focuses on an extremely angry man named Kratos and uses Greek Mythology.  Or it did until Kratos literally killed every god available.  With all the Greek gods now dead, the God of War franchise has now been taken into Norse Mythology. It is an extremely interesting decision and just judging by the trailers, it looks to be one hell of a promising game.  This game will also focus more on story-line and Kratos' son, and it appears it won't just be another hack and slash.  I have always been a fan of the God of War series and look forward to what Sony delivers in the final game.  Check the trailer out below!
Detroit Become Human
This game was announced last year and comes from the developers behind Heavy Rain and Beyond Two Souls.  These games heavily focus on players' choices and how their choices impact the world around them.  This one looks no different, and just from what I have seen, appears to be even more so in this world.  The game has you play as androids that question their place in the world, and how you go about changing it is completely up to you. It's a very ambitious game, and I look forward to seeing what seems to be limitless options for completing the game. For more information check out the trailer shown below!
Destiny 2
After Detroit Become Human, Sony shifted gears and showcased the next entry from developer Bungie.  In the world of Destiny, players are in the role of a Guardian, protectors of Earth's last safe city, who wield a power called Light to protect the City from different alien races.  The first installment was a good game, though it was not what many fans were expecting when released. The story was simply terrible, and it seems Bungie has realized this and put more of a focus on a story this time around.  Also, PlayStation owners that get Destiny have exclusive content that other users do not.  For instance, Xbox users will not get an exclusive strike mission, gear, or aircraft.  It's not the best exclusive content, and honestly it wouldn't be that big of a deal if you got the game for Xbox instead.  You can check out the trailer shown at the press conference below!
Marvel's Spider-Man
The last game shown at Sony's E3 Press conference was the latest installment in spider man video games.  This one, however, has all the makings to be a truly magnificent game, and one that fans and spider man deserve.  Many spider man games in the past have been terrible, to put it lightly, and finally this one seems to be a contender for best one ever.  From looking at the demo, it appears the game borrowed some gameplay from the Batman Arkham series as well as from Watch Dogs, as you use your environment a lot to deal with enemies.  I highly suggest you check the gameplay trailer below, since this was by far the game that stole Sony's E3 press conference!  And spoiler alert, there might be a big character reveal at the end.
Conclusion
Sony did a solid job this year at E3.  They didn't half-ass around and stuck to what everyone wanted to see, that being the games themselves. There were some technical difficulties early in the show, and they focused too long on some PlayStation VR games, but overall it was a good, not great, conference.  The Spider-Man trailer and Shadow Of The Colossus were the highlights, and I personally would have liked to see more of God of War.  Sony got it right this year.
Grade B
Please follow and like us: